The best Venetian cod in the world
Baccalà Veneto is a shop located in the Rialto area in the heart of Venice – has a dream: to bring the most iconic Venetian specialty to the world!
Discover how to purchase traditional cod in special customised cans.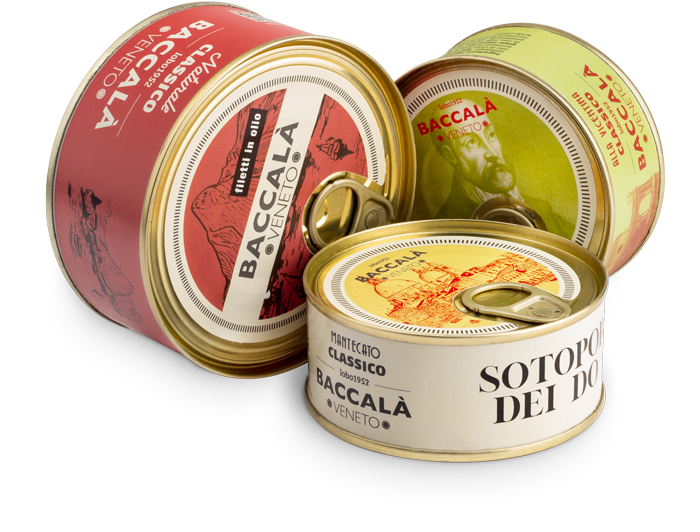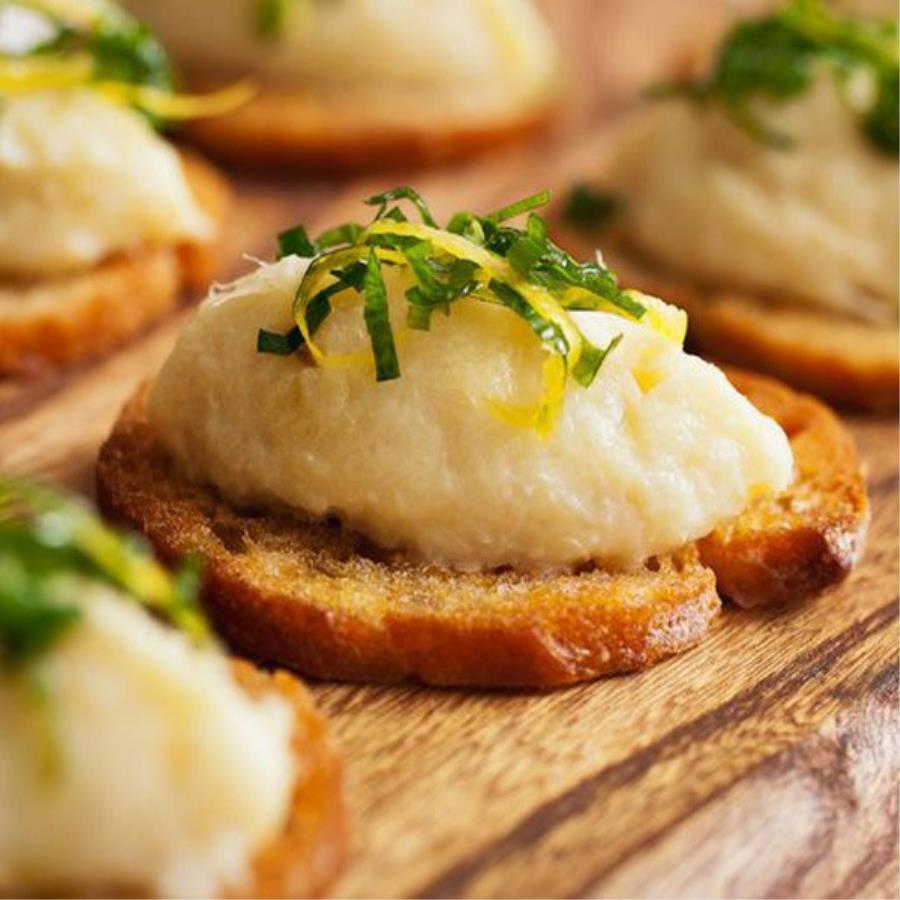 WE JUST KNOW YOU'LL LOVE OUR COD…
Thanks to the canning process, the unique and delicate flavour of Baccalà Veneto is fully preserved. Create and enjoy traditional 'cicchetti' at home to savour the unique, traditional and healthy taste.
It's delicious
The cod lasts a long time and contains no preservatives
It's ready to eat
There are a thousand ways to savour this delicacy
PRODUCED AS IT SHOULD BE, IN VENICE
It's fish and it's GOOD FOR YOU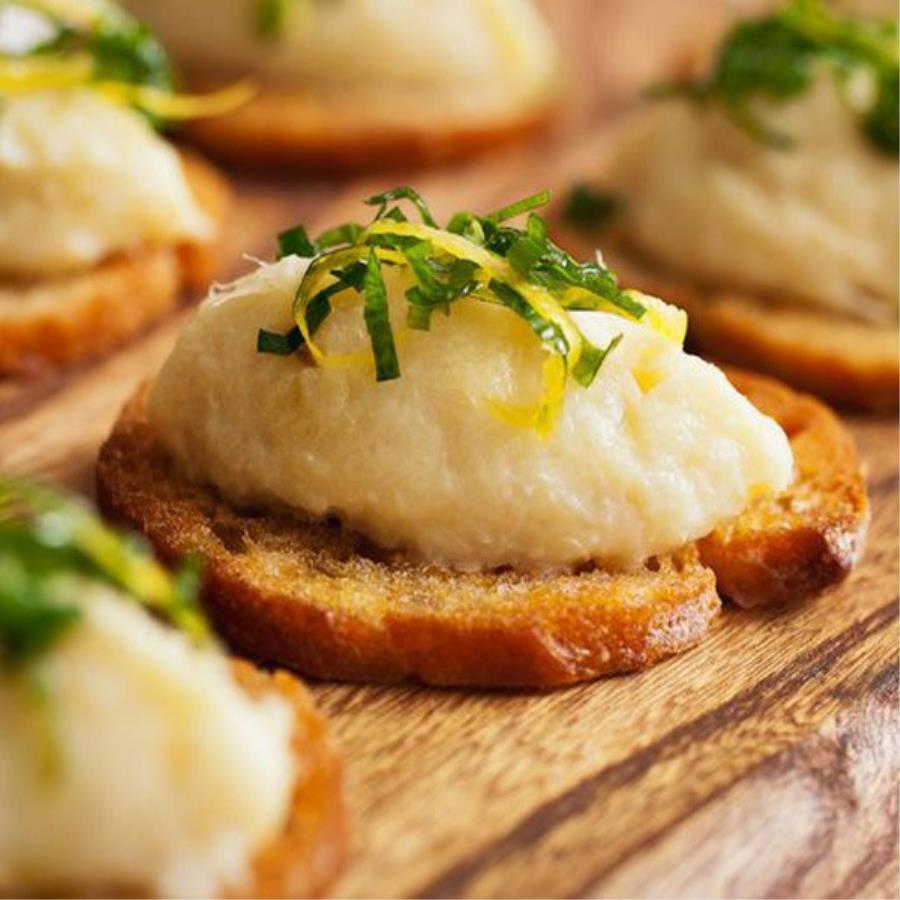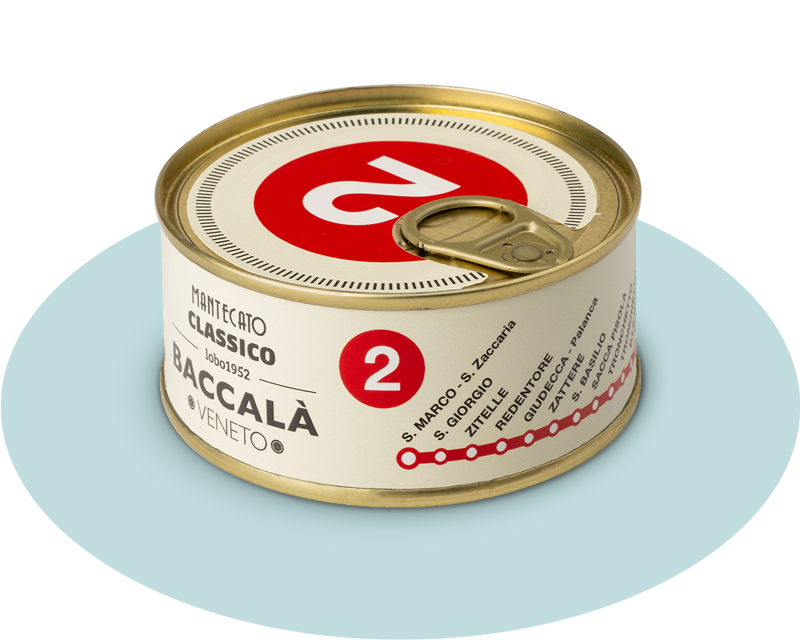 This creamed cod is ready to be opened and enjoyed on the spot, being great for typical Venetian crostini and cicchetti.
Without any added preservatives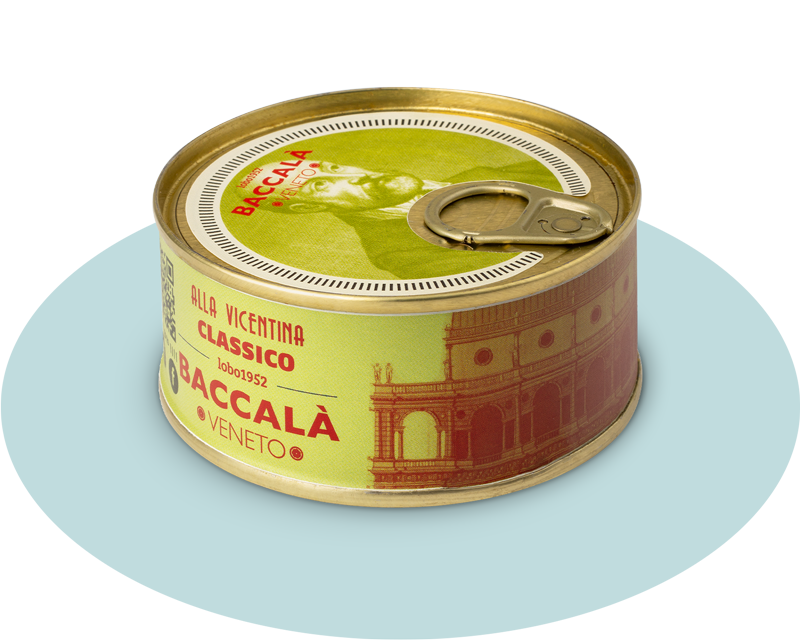 A typical and traditional Vicentina dish, it is tasty and healthy, to be served after lightly heating in a pan.
Without added preservatives.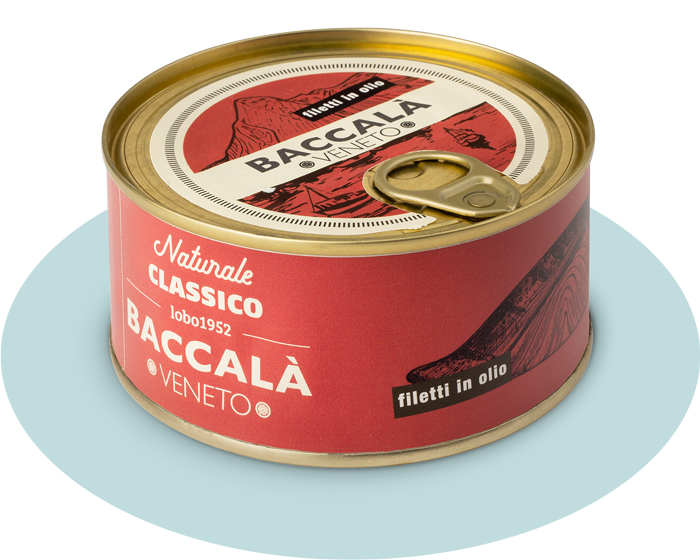 Natural cod preserved in oil, perfect for enhancing dishes or for aperitifs.
Without added preservatives.
CHECK OUT OUR BOXES
Our shop offers the opportunity to buy multiple packages so as to taste our specialties, to be enjoyed with friends and family.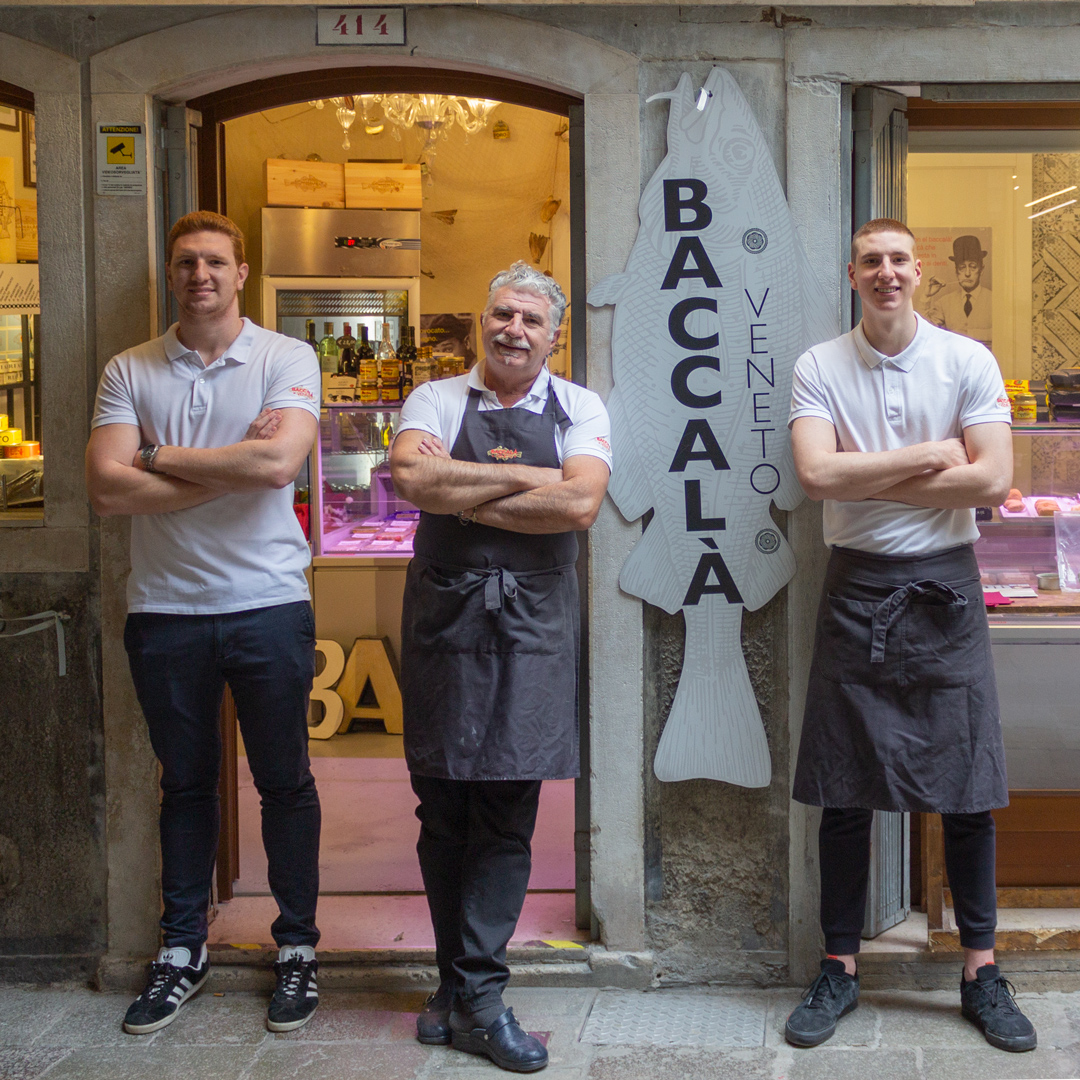 Right near the Rialto Bridge, Baccalà Veneto is a Venetian shop located in Sestiere San Polo and born from the passion for traditional Venetian cuisine of Maestro Paolo Longhin and his sons, Edoardo and Lorenzo.
In addition to products made to-go, there are also a bevy of Venetian gastronomic specialties on offer.
LA GASTRONOMIA