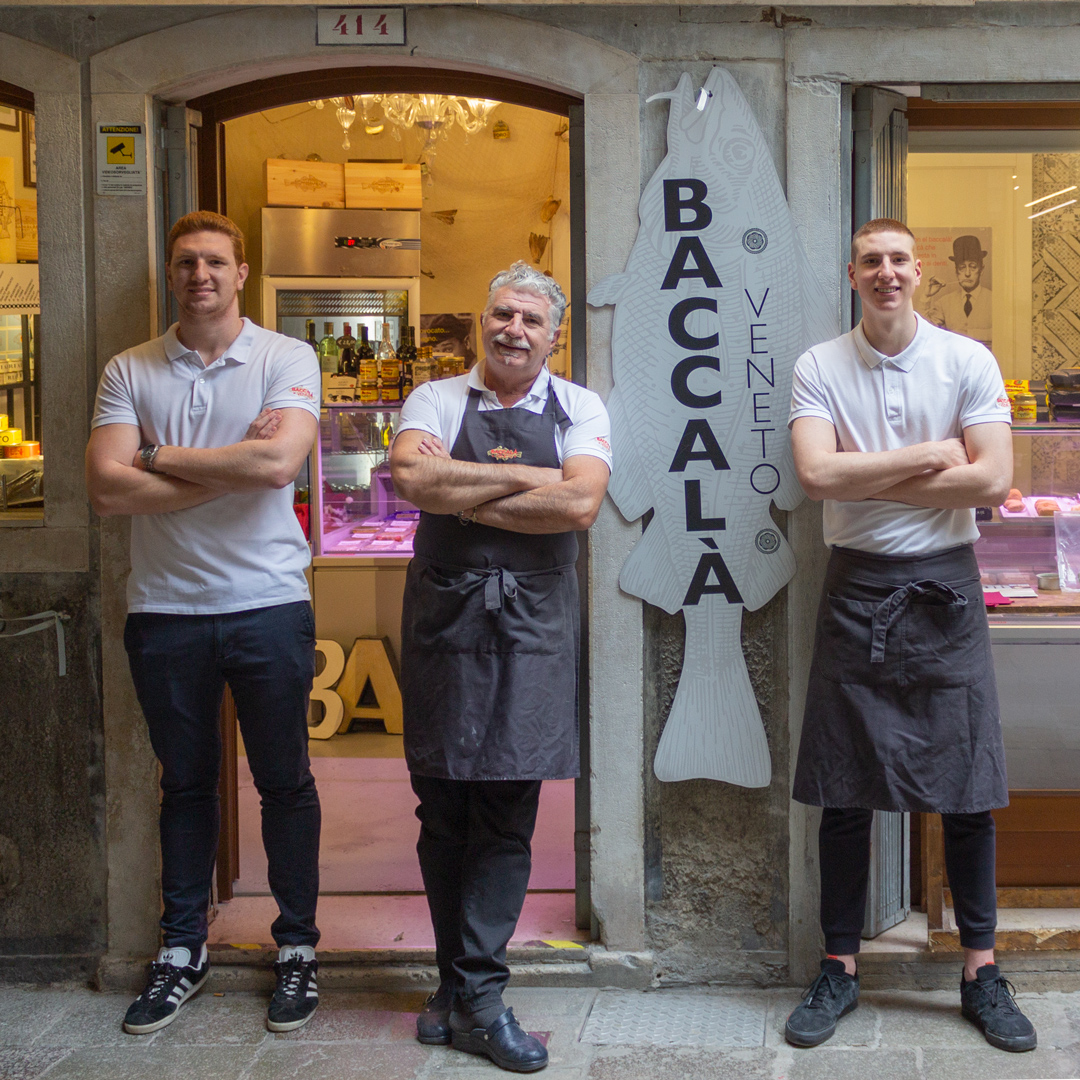 THE BACCALÁ VENETO DELICATESSEN
Baccalà Veneto is located in the heart of the historic centre of Venice, right near the Rialto Bridge. Established in 2019, this delicatessen is run by Paolo and his sons Edoardo and Lorenzo, with the aim of promoting the company founded in 1948 by grandfather Ettore and his special recipe of creamed cod. Made to be light and appetising, it is created with a blend of the cooking water and sunflower oil, without any milk or flour, ensuring this delicacy is also great for coeliacs and the lactose intolerant.

The Venetian shop offers a broad selection of typical products in Venetian cuisine but especially cod prepared in a range of delicious ways: mantecato, à la vicentina, stewed, 'conso' (seasoned) or cooked according to traditional recipes from around Italy.
Opening hours:
MON-SAT 10:00 am – 7:30 pm
SUN 10:30 am – 6:00 pm